English
The subject of English at St. Mary's takes in reading, phonics, writing, spelling, grammar, punctuation, speaking and listening. Alongside following the National Curriculum and the EYFS Profile, St. Mary's values the input of parents and carers into helping the children to develop a love of reading and writing. Below you will find our policy documents for the different areas of the subject along with some resources to use with your child at home.
Rainbow Grammar
At St. Mary's we teach grammar through the Rainbow Grammar method. This method uses colours to break down sentences into their different parts. From Reception to Year 6, children are taught how to write using different grammatical structures which enhance the quality of the children's writing.
Please take a look at our Rainbow Grammar parents' guide to see how you can support your child at home.
Our Class Reading Corners
Every class has revamped their Reading Corners to make them even more comfortable and interesting for children to take part in one of their favourite pass times - reading!
Take a look at what creative ideas each class has had to make their Reading Corners more imaginative.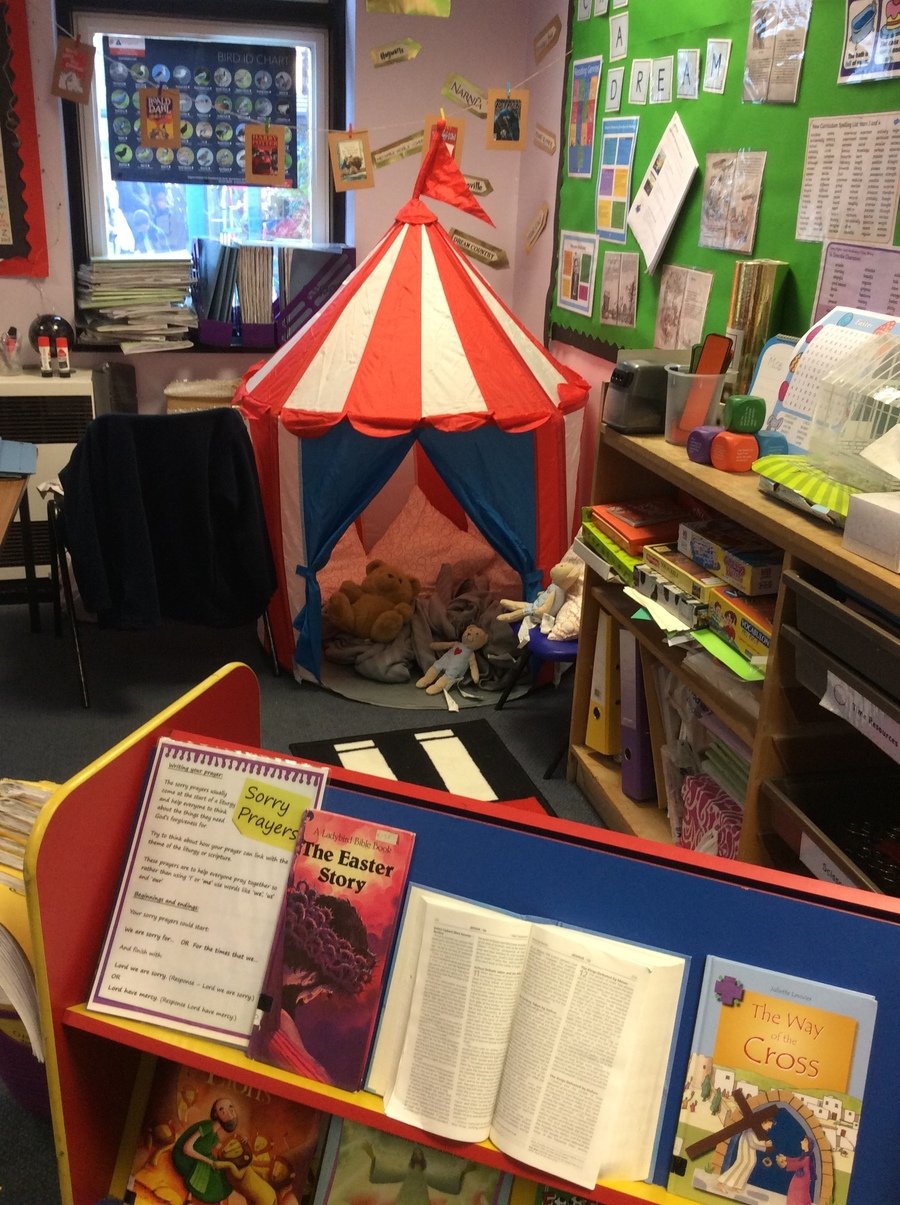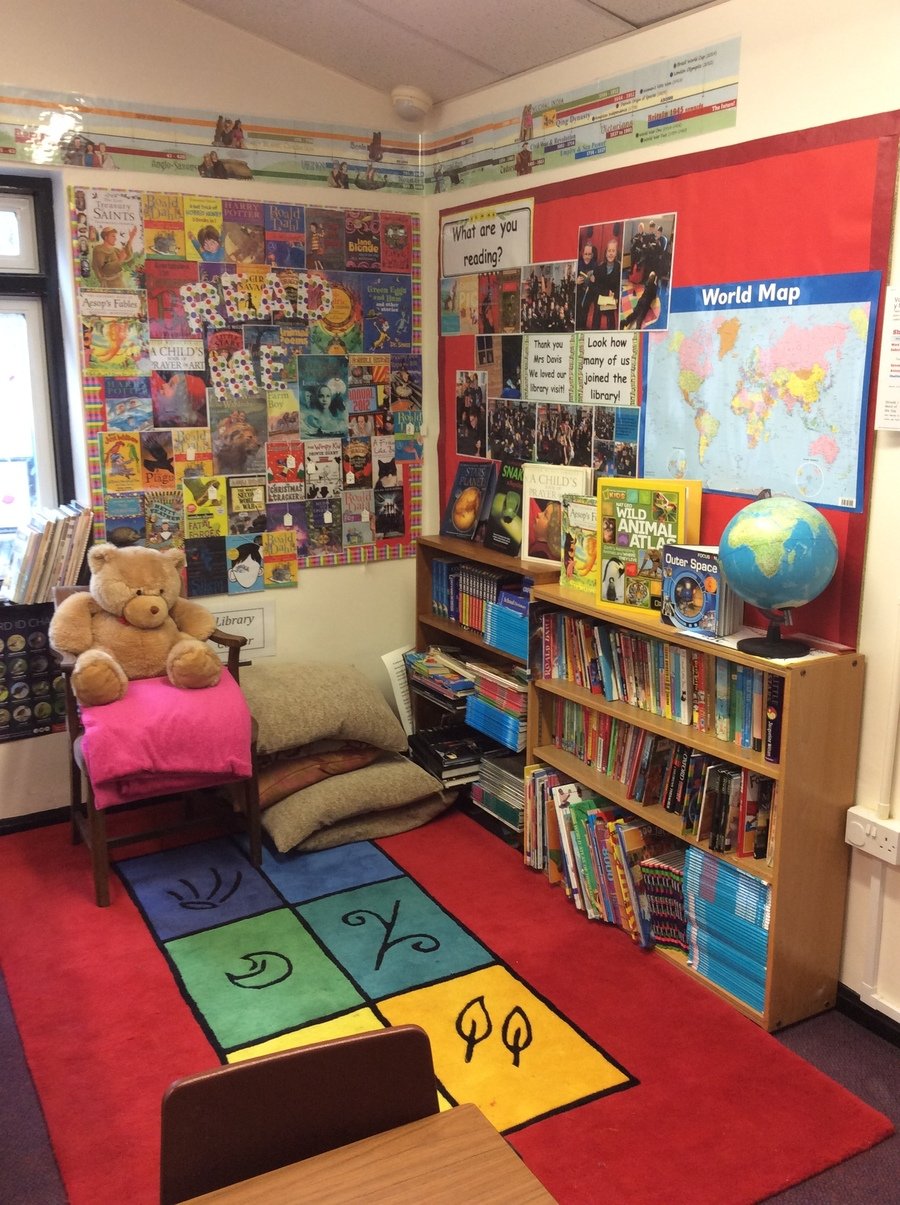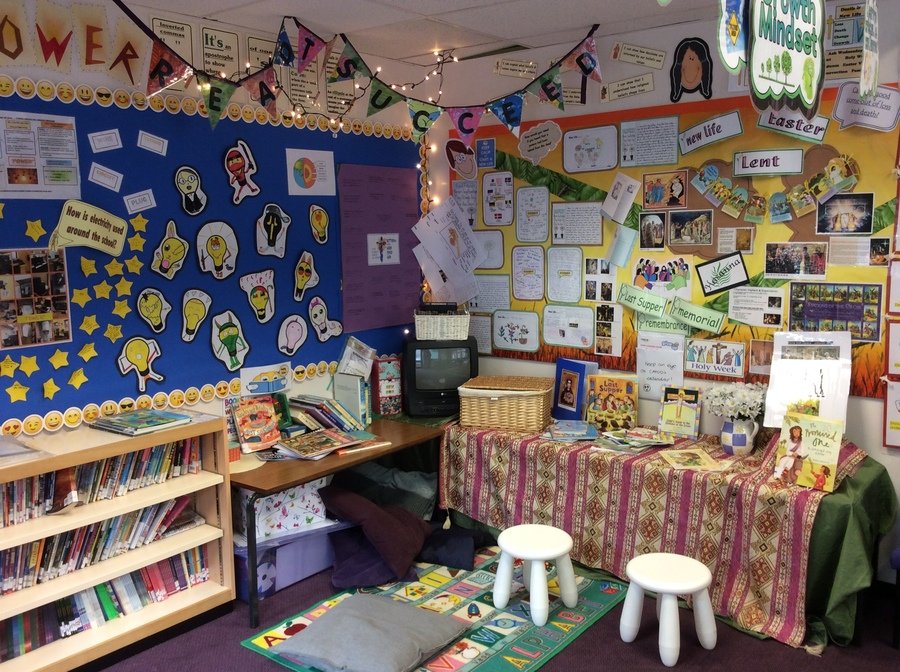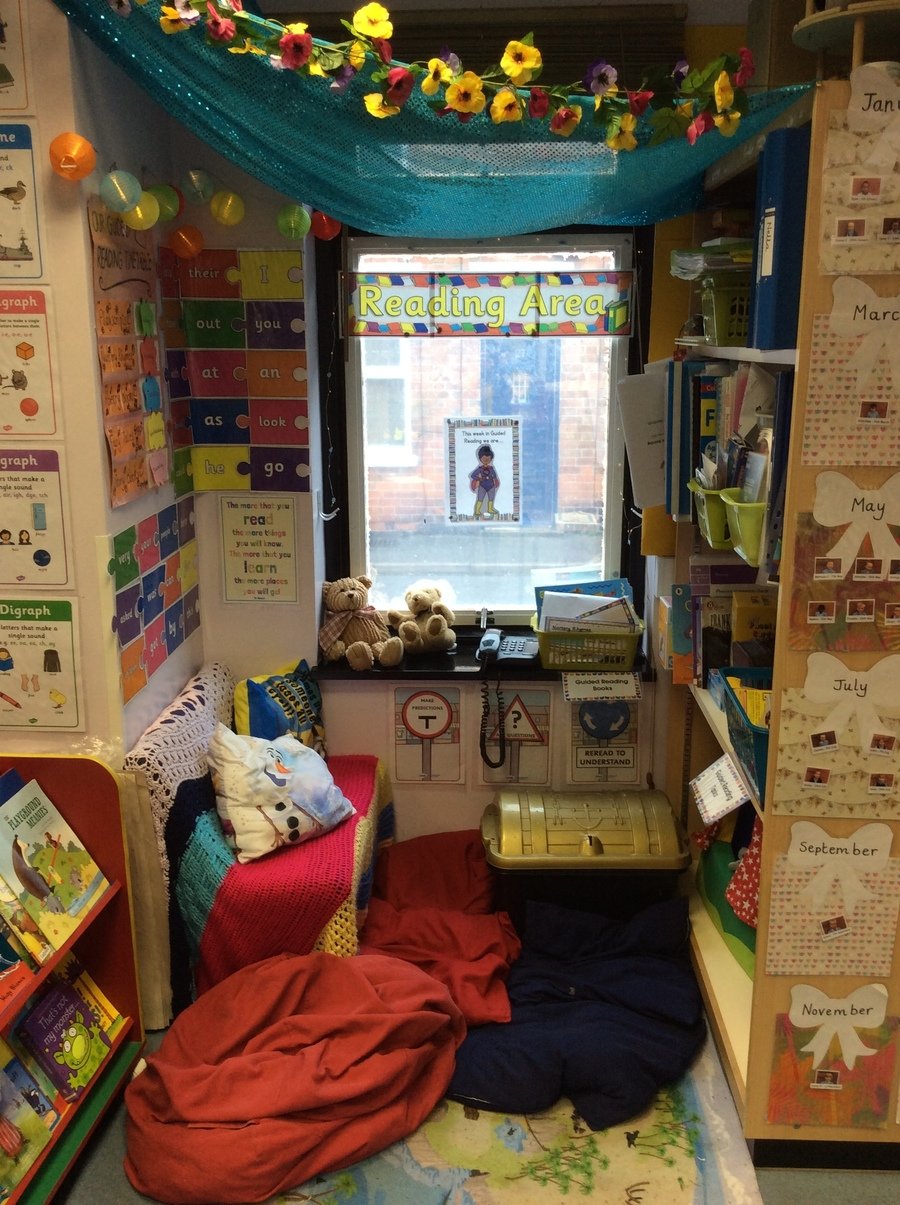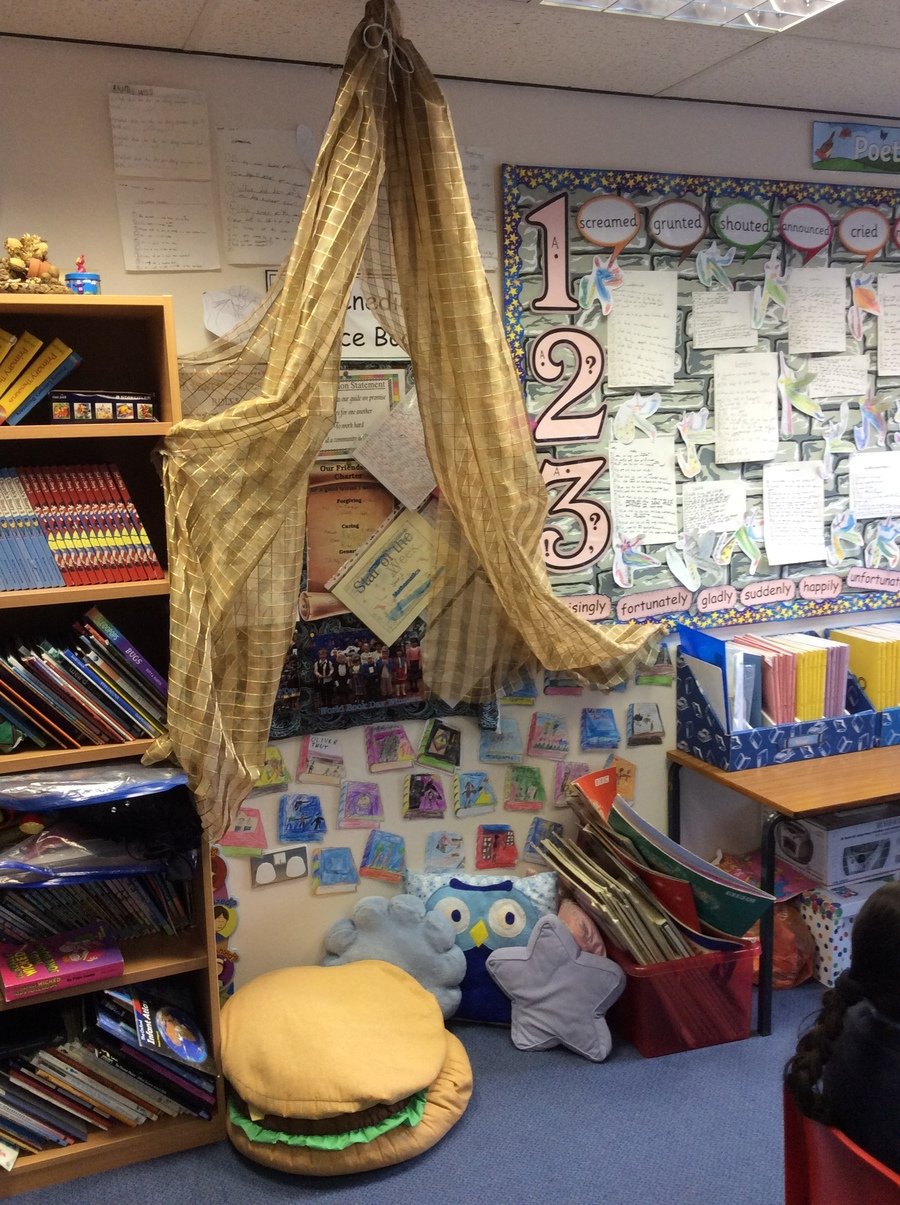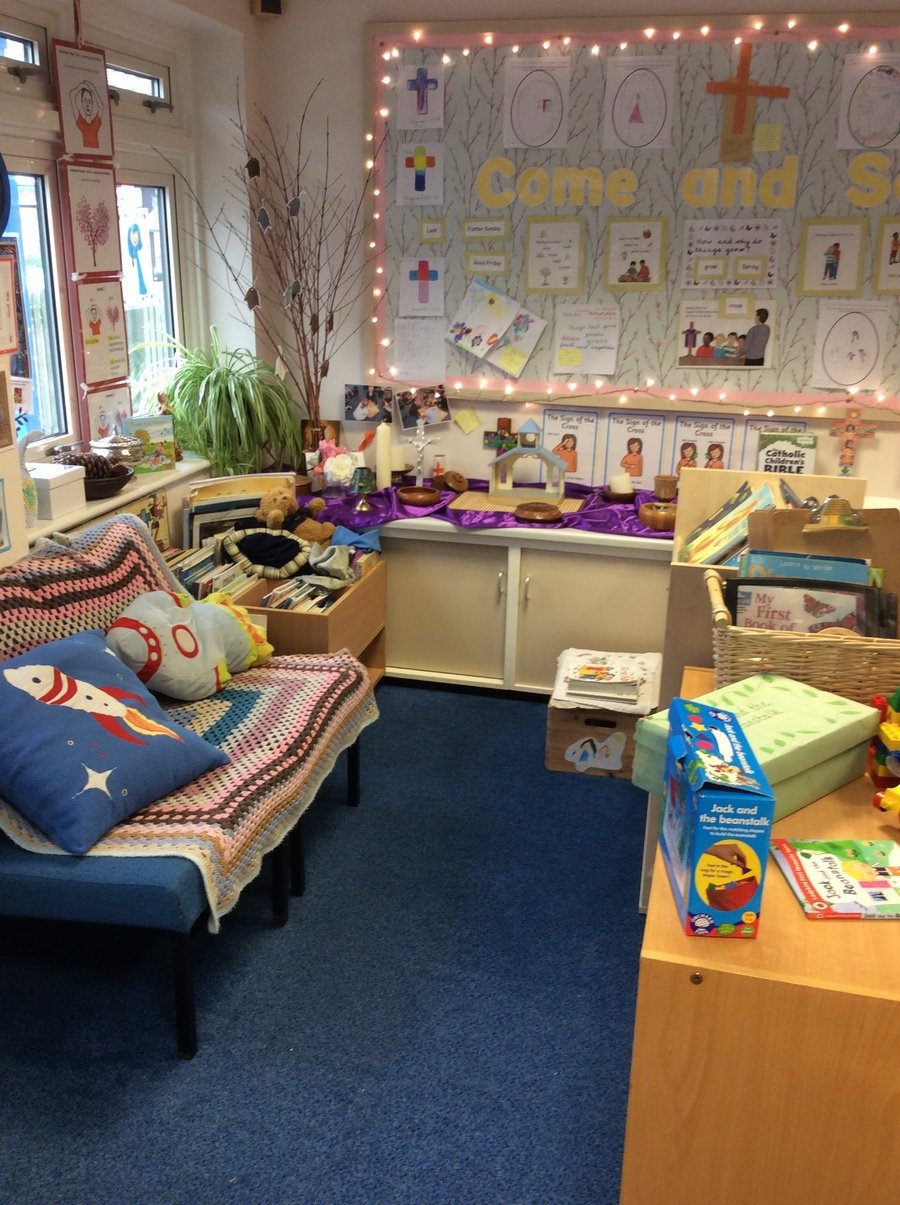 100 Million Minutes
Many thanks to all the children, parents and staff who encouraged reading over the past few weeks to help achieve 100 Million Minutes of reading throughout the country. Collectively, St. Mary's read 50,000 minutes which is a fantastic effort. Well done and keep up the good reading!
Reading Policy
End of Year Expectations
Take a look of what is expected at the end of each academic year in English...
Useful Websites